About The Mulch Company
We are Gardeners!
In 1989, Tony Emmanuel and Ernie Hansel saw an opportunity and went for it. Tony Emmanuel has loved to garden since his youth. And Ernie was the manager of the byproducts division of Whitson Lumber Company since its inception in 1985. In 1989, they purchased the byproducts division from Whitson Lumber Company and started a new venture with it, The Mulch Company!
And so was born the best mulch in Nashville!
Today, The Mulch Company is a family owned and operated business with Tony, his wife, and their son running various company divisions. Ernie has passed and we honor him with a plaque and an oak tree planted at the entrance to our offices. The company was founded out of love for gardening, landscaping, and healthy outdoor spaces. Mulch is a critical component to an aesthetically pleasing outdoor space, hence our commitment to producing and supplying the best mulch and the best topsoil in Tennessee.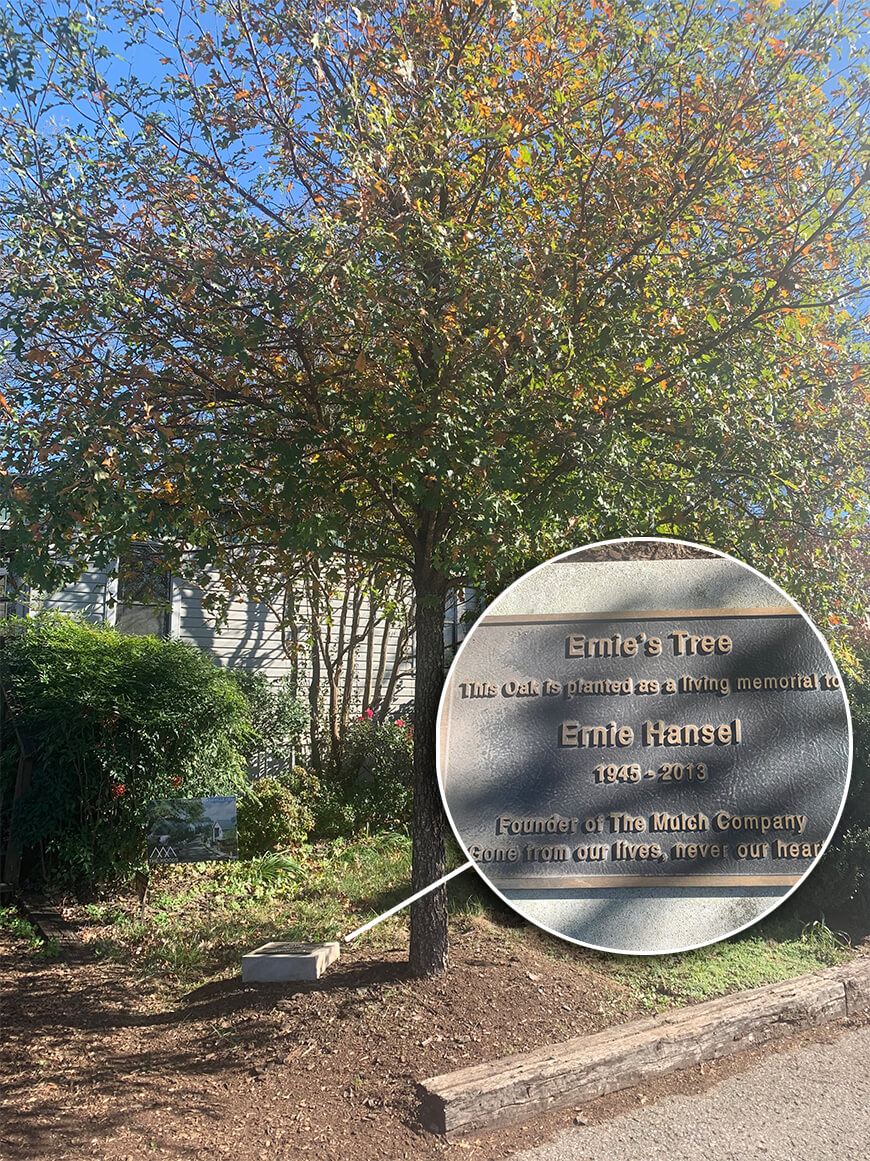 We are a Part of Our Community
We've committed ourselves to improving the yards and gardens of countless homes, businesses, churches, and non-profits in our communities. Here are three stories along this line, valuable impacts we've made in our community.
St. Luke's Community House – Playground Mulch for Children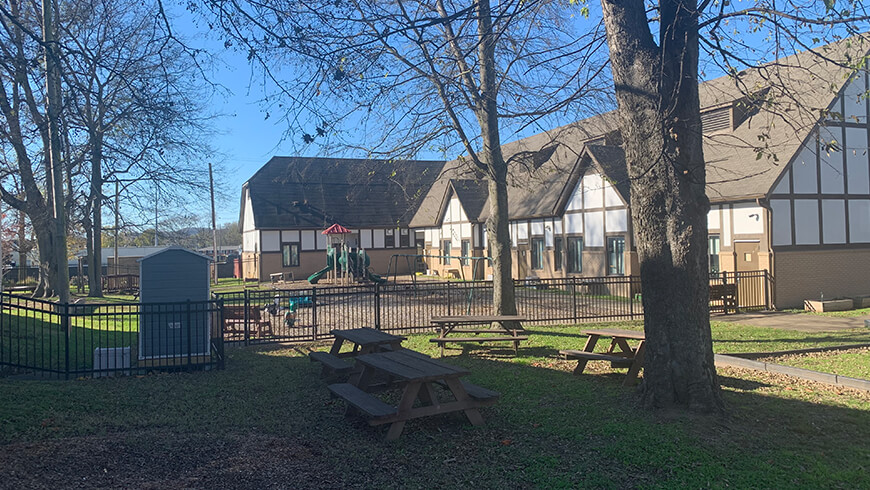 Before we changed our location to a larger site, St. Luke's Community House used to be right across the street from The Mulch Company. St. Luke's never turns down a child who can't pay the daycare fees, so we have never charged them for their playground mulch material. We've donated mulch to St. Luke's ever since 1989.
Thistle Farms – A Labor of Love
Reverend Rebecca Stevens, a pastor of the Episcopal Church, started Thistle Farms, a Nashville program for homeless women. The program helps women who recently came out of jail or addiction rehabilitation.
Thistle Farms was gifted an old industrial building by the city of Nashville. In the building, Thistle Farms employs women in need to make all natural perfumes, soaps, and various sundry items.
Jointly with Tara Armisted, a well known Nashville landscape architect, and Sleepy Hollow Nursery, an established nursery in McMinnville, we volunteered to plant a Serenity Garden on an unused strip of ground in front of the Thistle Farms building.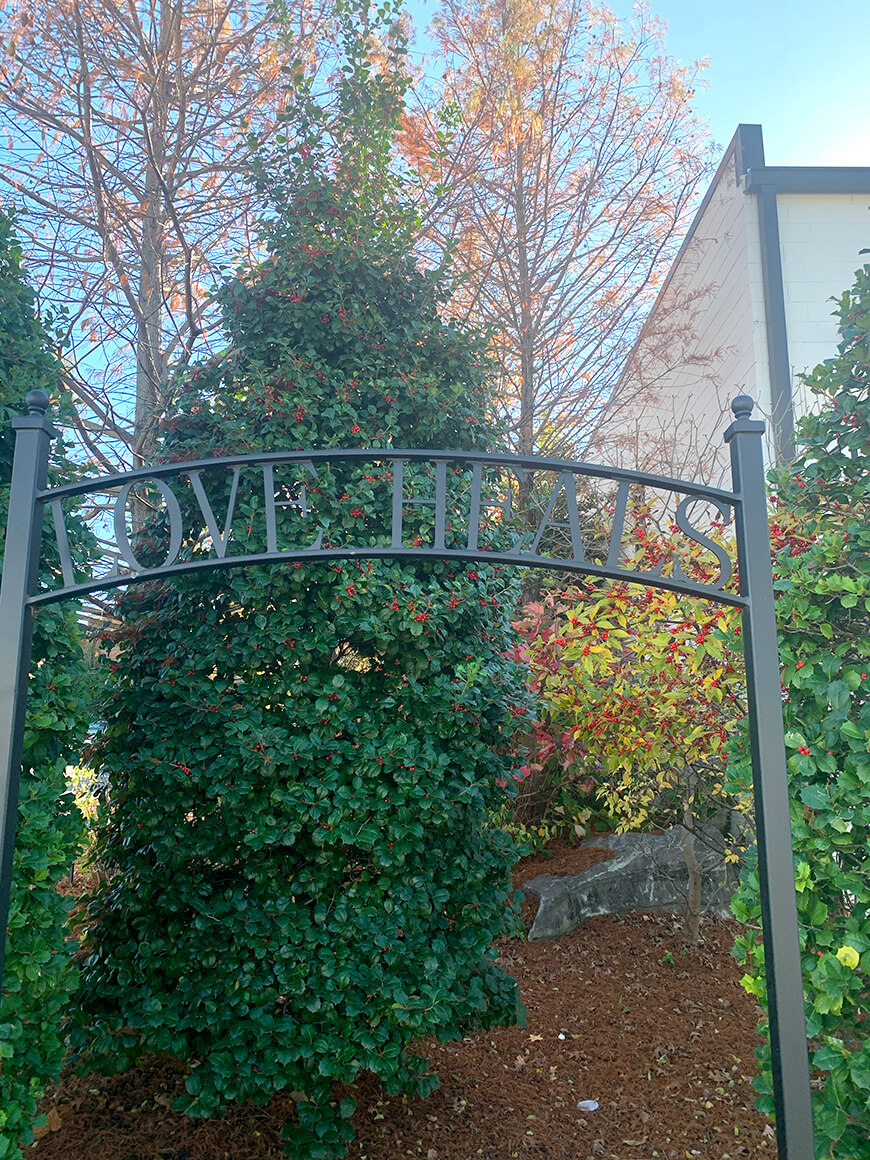 Room in the Inn – Creating a Safe Place for the Homeless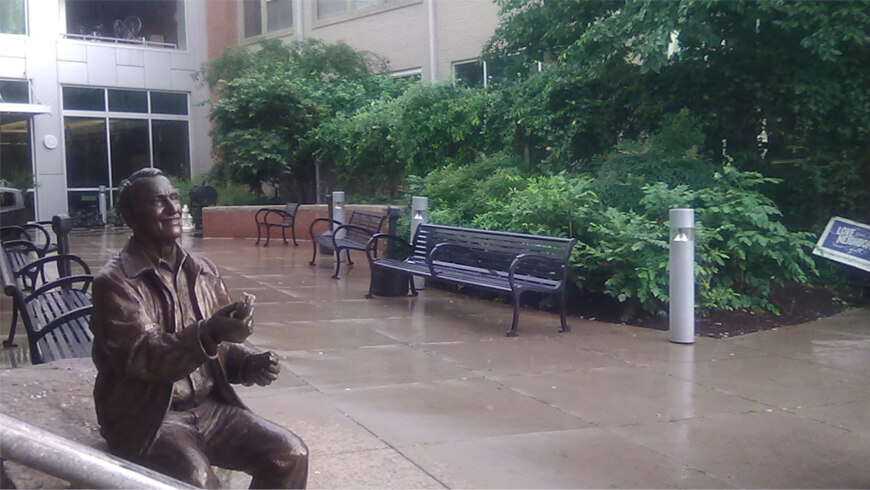 In the 1980s, a couple of Nashville pastors got together and launched Room In The Inn, a program designed to give homeless folks in Nashville activities during the day and, with a joint venture with hundreds of Nashville churches, a place to stay at night. The city donated a large, industrial building to the organization to provide the homeless with a place to get a hot meal, take a job-training course, and learn a new skill.
Again in collaboration with Tara Armisted and Sleepy Hollow Nursery, The Mulch Company designed and planted a garden in front of the Rooms In The Inn building and in their parking lot, giving the space a touch of green aesthetic beauty.
Experience a State Certified Arboretum at The Mulch Company's Murfreesboro Location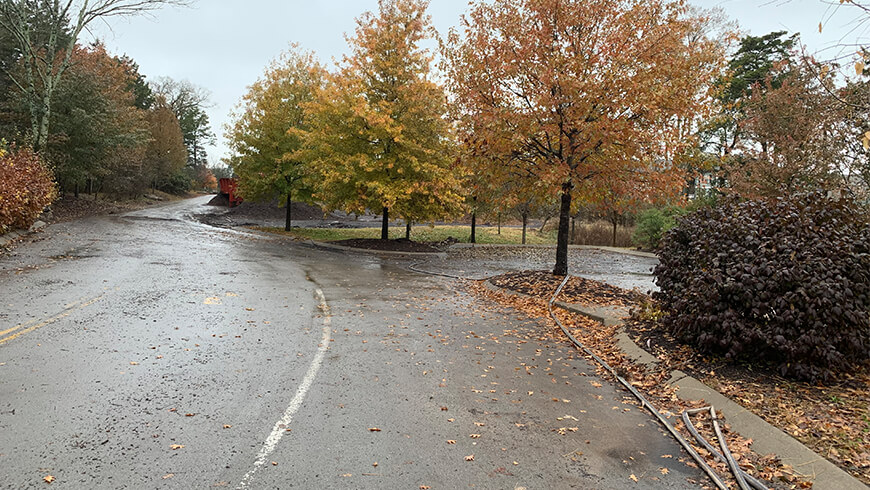 The Mulch Company has multiple locations in Tennessee, including yards in:
Nashville
Dickson
Murfreesboro
Our Murfreesboro yard is a state-certified arboretum! The Tennessee Urban Forestry Council monitors Tennessee arboretums, and this is their mission statement:
"The purpose of the TUFC Arboretum Program is to expand the opportunity for the public to see many varieties of trees; to discover their different names, appearances and uses; and to learn of the benefits that trees provide to our environment, our public, our communities, and our state. We hope you learn to love and touch trees."
We encourage visitors and residents alike to visit The Mulch Company location in Murfreesboro. It is a fun and educational experience, a great way to spend the afternoon with family. And if you'd like to order mulch or soil from a state-certified arboretum, click here.
The Mulch Company is Moving!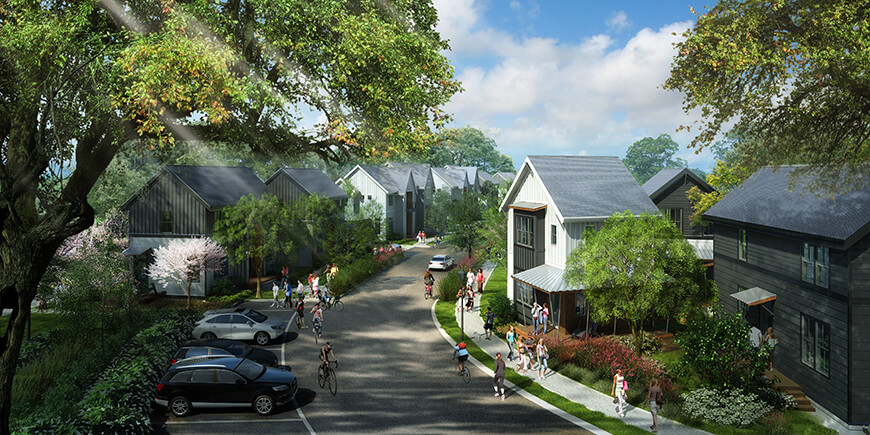 The Mulch Company is expanding, so we will be transitioning out of our West Nashville location and into a new space nearby! We'll have a grand opening when we complete the move, with public announcements on our website and to all our return customers.
But in the meantime, we're very excited about the new development that we are building in our current location! The new development is in the first phase on 3 acres of our 11 acre site and is called The Woods, a 30-home residential village.
From their website:
"The Woods is a new community in West Nashville featuring modern cottages and a curated landscape all bordering a future greenway. Minutes from Charlotte Park and the Cumberland River, The Woods is a part of the larger community, The Annex. Featuring community greenspace, live work lifestyle, with very close proximity to 51st Avenue and The Nations, this former industrial yard will transform a section of the already lovely James Robertson neighborhood."
We're excited about The Woods because the property is very green. There will be a greenway and attendant landscaping that will be the defining feature of the new development.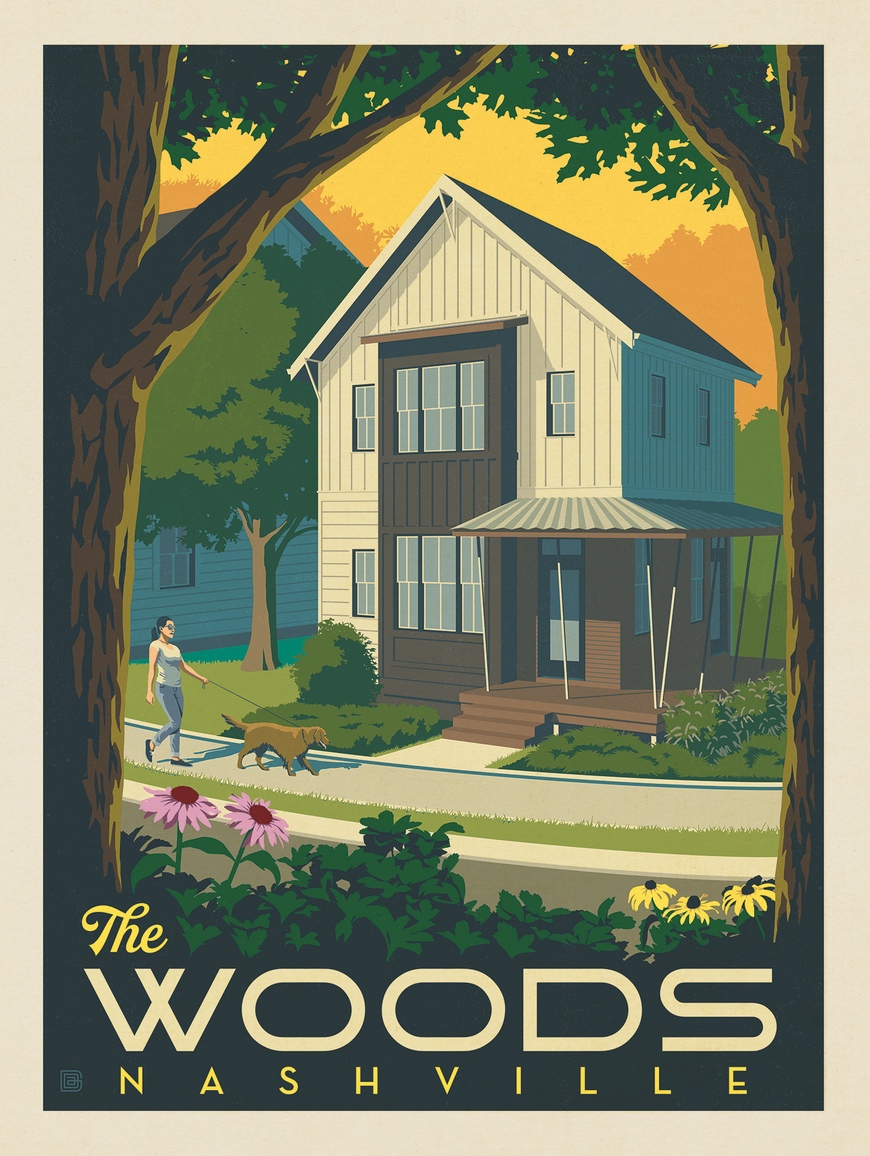 We Hope to Get to Know You
For over 30 years, our mission has been to be part of Tennessee's heart and soul and an integral part of our cities in Nashville, Murfreesboro, Dickson, and the Tri Cities. What are your interests in gardening and landscaping here in Tennessee? Do you have any questions? Do you need any help picking out the right mulch or soil for your project?
Click here to visit our FAQ page for more information and smart gardeners' tips!
Click here to contact us directly, here to visit the information page on all of our great products, and here to view a list of products for sale. And if you already know which products you'd like to purchase, click here to place your order.
We hope to hear from you soon!
Sincerely,
-The Mulch Company Team
Artwork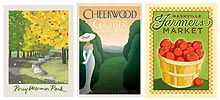 If you enjoy the artwork featured on this site and would like to purchase these as well as other similar illustrated art prints, please visit www.spiritofnashville.com.
Get In Touch
Have a question or need some guidance? Send us a note here.